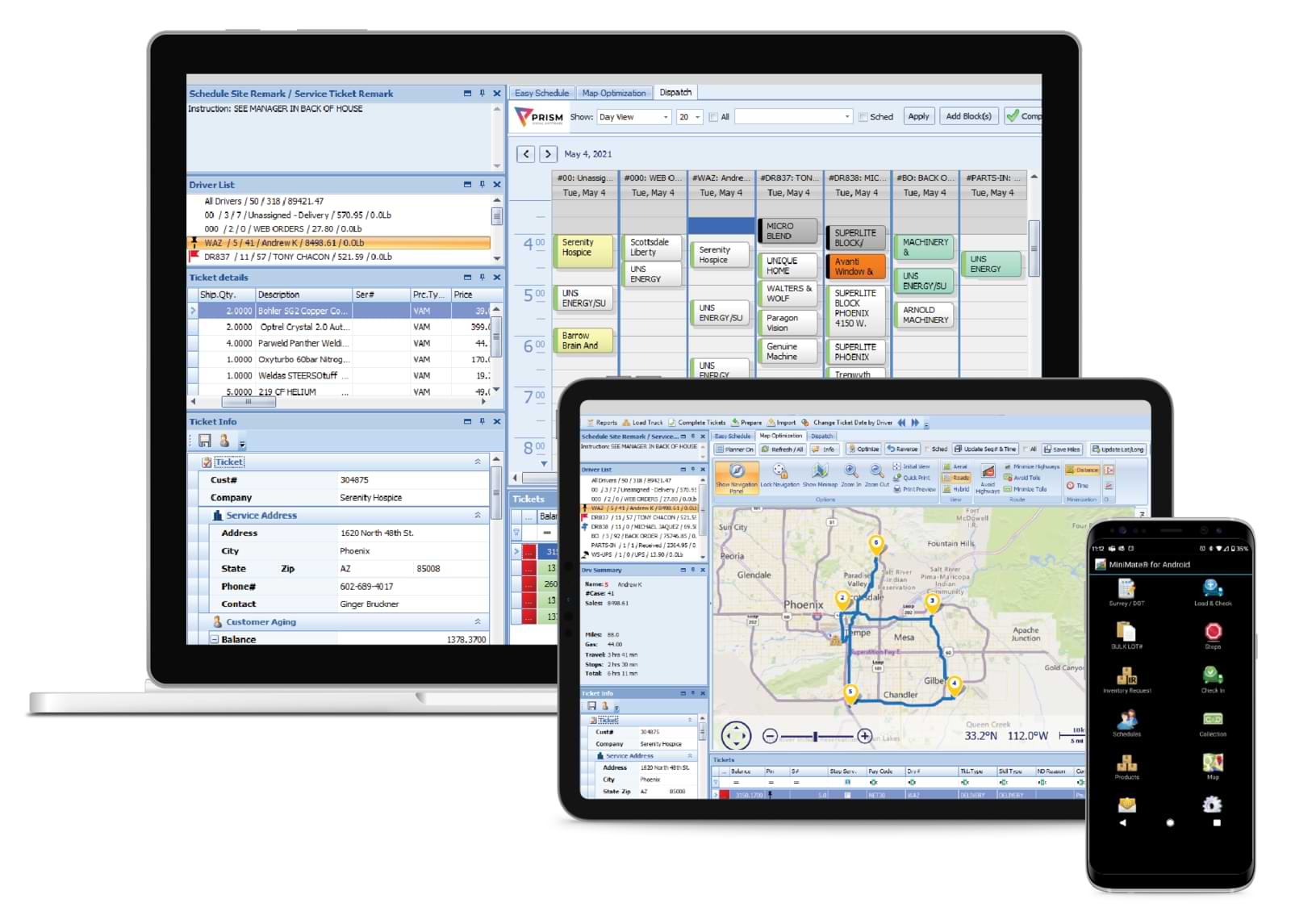 ---
Simplify and automate your day-to-day Beverage Dispensing delivery operations with an all-in-one field delivery management platform.
Manage Routes & Deliveries
Load Trucks faster & accurately
Plan, track, & optimize routes
Take orders & collect payments in the field
Equip drivers to service customers on routes
Manage equipment rentals and servicing
End-of-Day, pick-outs, & reporting
Inventory replenishment & traceability
Barcode scanning & lot control
Improve Customer Experience
B2B Web Store for self-service
Customer-specific pricing
Online bill payments
Automated customer communication
GET A QUOTE
"Carbonic Services has been delivering specialty gas and fountain supplies along with ice machines and fountain beer equipment for over 70 years in the San Francisco Bay Area. New government regulations are requiring companies to track Co2 gas lots purchased and delivered for food safety reasons. Carbonic Services chose Prism Visual Software's Android & Desktop software to ensure we pass new FSMA government regulations. The suite integrates with QuickBooks, mobile invoices and manages all my equipment and tank rentals. Most importantly, it tracks our Co2 Gas Lots received at the gas receiver, filled into each cylinder or bulk truck and delivered to each customer in case we have a recall. Once implemented, we were audited by a global restaurant chain and we passed with flying colors. Not only did we retain their business, they offered us more territory. Thank you Prism!"
Scott Coutts
Carbonic Service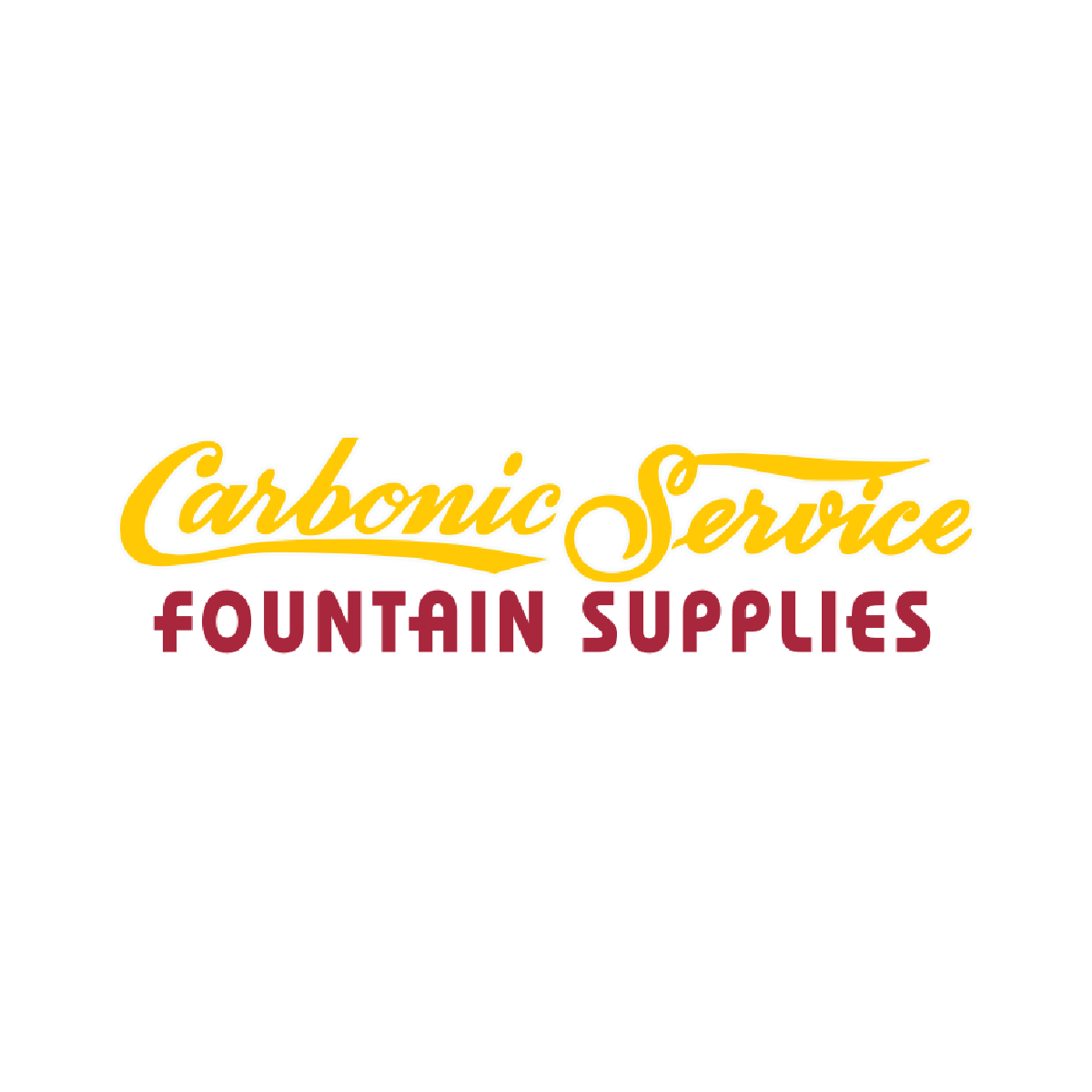 ---
Grow revenue with a Beverage Dispensing Software Platform that gives you greater control of your operations
SCHEDULING
Plan and adjust field employee workdays by taking into account their experience and labor costs. Schedule sales representatives, drivers, coffee station service specialists, and equipment service in one dashboard. View multiple schedules at a glance. Monitor work order progress. Run vending alongside your office coffee service and customize the management of all business lines.
ROUTE MANAGEMENT
Optimize daily routes and provide turn-by-turn directions to avoid obstacles and ensure drivers arrive on time. Organize fleet, maximize driver and service team efficiency, increase driver safety, reduce fuel and labor costs, and eliminate risks of missed deliveries.
INVENTORY MANAGEMENT
Regularly view asset lists, manage customer rental fees, track equipment, manage warehouses, and control inventory levels - all in a single, powerful, and easy-to-use software system. With detailed tracking know exactly where equipment is and never lose parts. Decrease risks in beverage quality and expiration events with the traceability best practice based on the barcoding and lot tracking.
MOBILE APPS
Synchronize office actions and tasks in the field. Coordinate drivers and sales teams on-the-go for more effective operations in the field. Monitor customer order status, manage deliveries, track service specialist time, control business costs, and create quotes while in the field with the MiniMateTM Android app. Issue, email and print invoices, collect mobile payments, and capture customer signatures at the customer's site.
B2B WEB STORE
Add Web Store to your website and enable your beverage dispensing customers to self service. Through the Web Store, clients can securely log in, browse inventory, place product orders and service requests online. Also, receive client feedback on product suggestions and testimonials about the quality of your products and services.
PAINLESS INVOICING
Find orders, quotes, and invoices all in one accessible, easy-to-manage location. Eliminate paper invoices by recording them digitally. Send reminders and receive helpful alerts and announcements. Streamline payments with invoice templates and automated tasks. Automatically put lot codes in orders and invoices and collect payments with auto-pay schedules.
BUSINESS REPORTING
See how your business is running with detailed, real-time reports. Get visibility into business data with powerful insights. Control every aspect of beverage dispensing service operations to prevent costly inquiries and recalls. Identify where you are making and losing profits. Use historical data on product consumption, sales analytics to discover future trends and increase income.
SYSTEM INTEGRATION
Run your beverage dispensing service operations more efficiently. Spend less, sell more, and serve customers better with software integration that allows automating and optimizing most service operations. Integrate your accounting software with Prism VS' products and manage your inventory, routes, sales, services, and finances top to bottom.
---
Eliminate double entries and errors with seamless accounting integration.
Prism's Order Connector integrates the route accounting platform with your chosen accounting software, including popular options such as AccountMate, Microsoft Dynamics, SAP, Sage, and QuickBooks through a synchronization process. This syncing process between the accounting software and Prism's ServQuest and MiniMate maintains up-to-date data across all devices and reduces mistakes and the need for double entries.
Speak to one of our specialists about integrating your accounting software with our end-to-end route accounting platform.
Let's Talk