Newsletter

A happy, healthy, and successful New Year to you and your Company from the Prism VS's team! May all of us reach our goals and aspirations in 2008!
At Prism Visual Software, we are looking forward to continuing our work with you and making sure that your software runs smoothly, effectively, and reliably.
Please read on to see what has been going on at Prism and to learn about our 2008 recommendations for our valued customers.
What's new inside this month's issue?
Features:
Testimonials on Prism's Routing Software
Update to Prism's New Desktop Version 7!
MiniMate has many enhanced features—"A Proven Time Saver"!
Reminder: Prism's Routing Software integrates with Visual AccountMate, QuickBooks, and Microsoft Dynamics GP.
Three new call center functionalities available for version 506 and up.


Update to Prism Visual Software's New Desktop Version 7!
Are you still in LAN or an early SQL version of Prism's operational routing software? This is the year to update to the current desktop version 7 that integrates fully with MiniMate, Prism's handheld solution. All customers who are also Visual AccountMate users should check out the added features of VAM version 7. Call us and speak with our knowledgeable sales representatives about your operational and accounting software needs.
MiniMate has many enhanced features "A Proven Time Saver"!
Are you still running your business without Prism's handheld routing software, MiniMate?
Then take advantage of our January special and order your software until the end of January 2008 and pay up by April 30, 2008. We can also help you with the selection of your hardware. New features: MiniMate has open invoices, prints statements if requested, scans product by barcode, searches by product line, works for presales or route sales or delivery or service.
Call us today at 516-944-5920 and find out the details, or email our VP of Sales, Andrew Kuneth: andrewk@prismvs.com.
Reminder: Prism VS's Routing Software integrates with Visual AccountMate, QuickBooks and Microsoft Dynamics GP.
We want to remind our clients that Prism's operational routing software integrates with various accounting packages, including AccountMate, Quickbooks, and Microsoft GP Dynamics. If your routing solution does not yet include full integration with accounting and you are tired of double entries and separate money calculations, please give us a call to learn about your options.
If you already have an accounting package but want additional accounting modules, we are ready to assist you in figuring out how best to add to your current accounting software.
Prism's operational routing solution allows you to run every aspect of your delivery or service operation within one software system.
We work hard to offer you our comprehensive operational routing solution and want our clients to benefit from this "total" solution. Our operational routing solution grows with your company. Learn more at http://www.prismvs.com/GP_website_link_information8_20_2007.html. Or talk to us about your accounting needs and call 516-944-5920.
Testimonials on Prism VS's Routing Software
Are you satisfied with your Prism software and services? We'd like to know and add your voice to our growing list of testimonials posted on our website? Check out what some of our clients say about Prism at www.prismvs.com/testimonials.html.
Read what, for instance, Frank Spreitzer of HDG Home Delivery Group says about Prism's routing software:
Our solution was up and running in our first office within 30 days. After six months we have five offices, running software in a central location, and over 100 drivers, delivering along the eastern seaboard. My customers are thrilled that I have been able to pass on savings to them which is due to the efficiencies that Prism's software has provided my company. Prism's team learns fast, and they were able to make changes quickly and flawlessly to facilitate our billing complexities. Prism exceeded my expectations. They are a great partner to have as we grow our business nationally.
Your recommendation means a lot to us. Get in touch with your Prism team today and tell us what you like about Prism's software, our services, and support programs.
Email us or call 516-944-5920.
Referrals
Did you know that the best way to gain new customers is by customer referral? Ray Silverstein, a sales columnist at Entrepreneur.com, says this about referrals: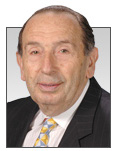 "I can't think of a more powerful selling tool. It's a fact: People would rather do business with people they know—or know of—than with strangers. When you're introduced to a prospect through a personal recommendation, that prospect has a vastly higher comfort level than, say, a buyer you find through cold calling. After all, few things are more reassuring than a positive endorsement from someone you know and trust."
(For the article, go to www.entrepreneur.com/sales/salescolumnistraysilverstein/article177640.htm)
We know Ray is right! So let us take this opportunity to ask you for your referral. Do you know of a business that needs Prism's operational routing software? Please let us know. We are serious about our request and have a plan to enable you to benefit from referring someone to us.
Three new call center functionalities available for version 506 and up.
a) Prism's Inbound Call Center
Allows your customer service personnel to have all the information they need on one screen. They can take an order, change a scheduled date, respond to any billing inquiries, route the call, review equipment, service history and see upcoming services at a glance.
b) Prism's Outbound Call Center
Allows your customer service personnel to call customers who are on tickler reminders. The reminders can be scheduled to proceed with the route delivery in order to confirm a date or schedule a date or just remind the customer that you care. It helps you to manage the communication with your customers so they do not get neglected.
c) Prism's Collection Center
Allows your accounts receivable department to generate a selection of all customers over 30 days late or 60 or 90 days in arrears. While you are speaking to the customer about their late payments, you have access to reschedule the call or take the payment or make notations about their agreed-upon payment plan. This is a necessity for all customers who allow their customers to fall behind in their payments hurting the cash flow.
Need it? Want it? Please, email us or call 516-944-5920 for a demo.
We are looking forward to speaking with you.